Custom Area Rugs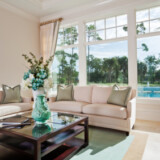 We can help you finish any carpet or area rug to create  a custom area rug.  Whether you have a remnant of carpet or a fine area rug that needs finishing, our remnant binding and finishing services will provide you a quality finished product.
Turn a remnant into a great area rug
Various finishing options including surging, binding and fringing
Free estimates!
Turn a carpet remnant into a great area rug or even add another color to design your own border rug.